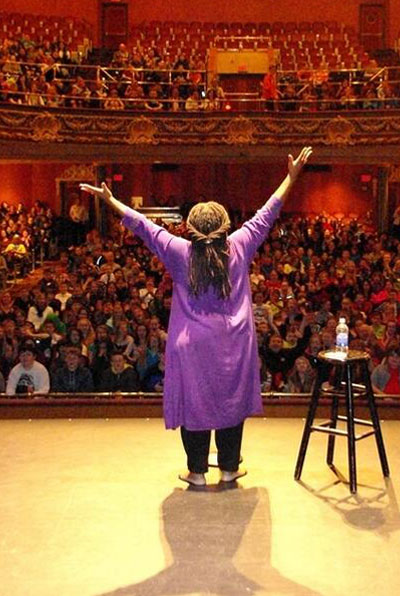 DLW Storyteller Inc.
The Artist:
Donna Washington is an internationally known, multiple award winning storyteller, spoken word recording artist, and author.
A highly animated performer, she has been entertaining, educating, and inspiring audiences with her vocal pyrotechnics, elastic face, and deep characterizations that bring folklore, literary tales, and personal narratives to life for over thirty years.
Donna has been called a "Walking Disney Movie", and told she was "better than television".
Skeptical about a virtual performance? The music director of Perry Harrison Elementary, David Smith, thought the same: "All I could think was if it's this good through zoom then I can't imagine what it will be like in person!"
The Everything Else:
Dave Klibanow is the manager and PR contact for the company. If you want to know anything…including where Donna is at any given moment, what days she is in which part of the country, or the process for booking her into a venue…he's the organizational wizard behind the operation!
Learn More